Started a little something yesterday. I was supposed to be doing yard work all day. But a hornet stung my index finger in the middle of pulling up a load of weeds and it hurt like HELL. But I could draw with the Wacom pen, whew, since I didn't need my index finger for that. It was all swollen, but it's all good now. Can't even tell anything stung me. It's good to know I'm not allergic! My mom is, so it was kinda freaky at first waiting to see if anything was going to happen to me.
Anywho. Here's a screenshot of the painting...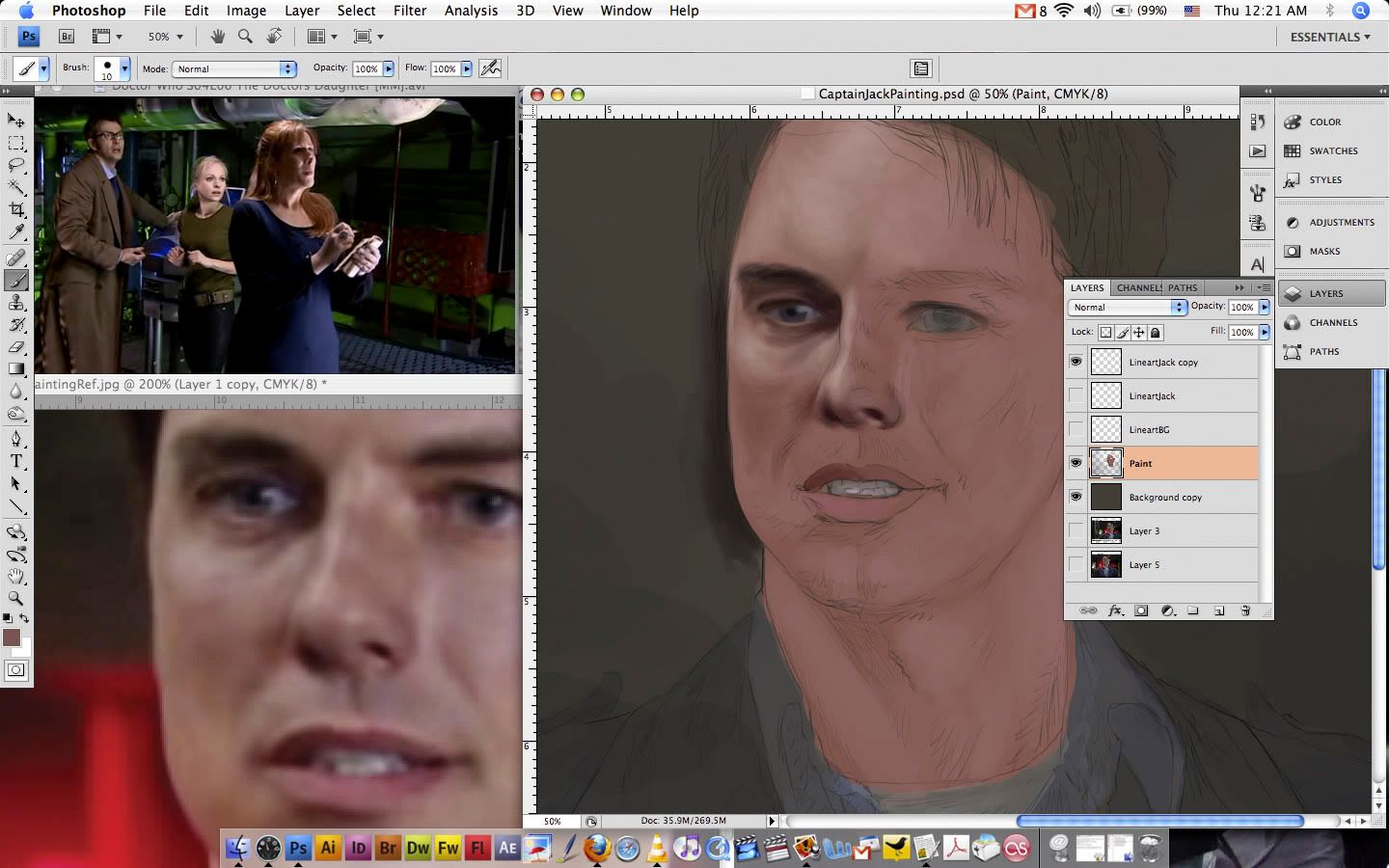 Painting on the right of Captain Jack Harkness (from BBC show Torchwood). Reference on the bottom left. And I was watching Doctor Who on the top left.
Mmmreeooow.
Made with...
Photoshop CS4